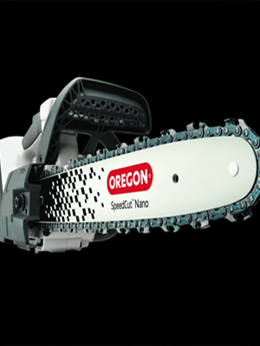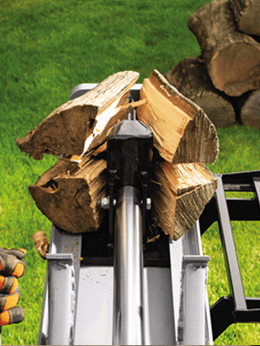 Oregon Tool, Inc. Introduces over 700 skus
Power Equipment Trade - October 2023
As part of the company's ongoing commitment to support distributors and dealers in the power equipment industry, Oregon Tool, Inc. is adding over 700 SKUs to its already broad portfolio of lawn and garden and forestry parts.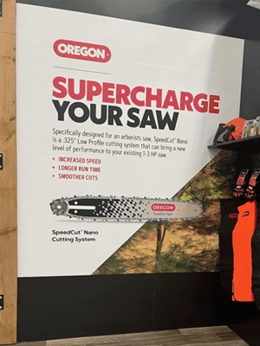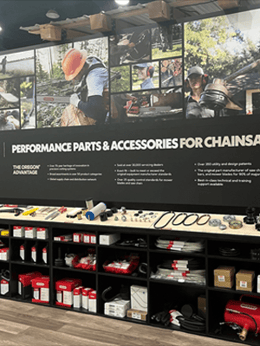 Oregon Tool Adds 700-Plus SKUs Ahead of 2023 Equip Expo
Green Industry Pros - October 2023
Oregon Tool showcased more than 700 SKUs in its lawn and garden and forestry parts division at Equip Expo 2023.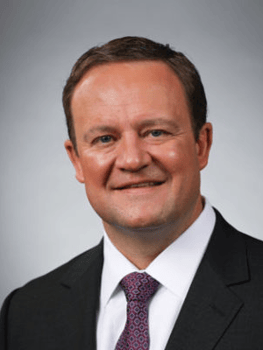 5 Questions with…
Oregon Tool's New CEO Talks Dealer Development, Preparing for 2024
Rural Lifestyle Dealer: August 2023
At Oregon Tool, Inc., we believe in more than just selling products. We value our partnerships and take pride in offering SOLUTIONS to our dealers and distributors. In an engaging interview with
Rural Lifestyle Dealer
, our CEO, Elliot Zimmer, sheds light on our commitment to the success of our dealer network.
Discover how we plan to strengthen our relationships and prepare for the future in this thought-provoking article.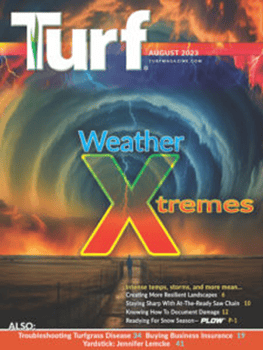 STAYING SHARP
Turf Magazine: August 2023 - Weather Xtremes
We're proud of the Oregon® Disaster Response Team for being featured in this month's issue of
Turf Magazine
: "Weather Xtremes!" Discover the incredible story behind our team's unwavering commitment to swift disaster response.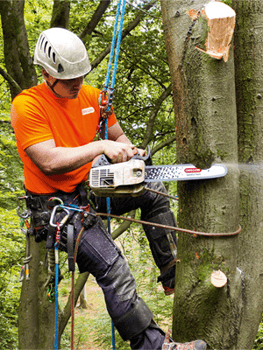 Tips On Avoiding Chainsaw Kickback From Oregon® Products
In honor of October being Chainsaw Safety Month, Oregon® experts offer education on kickback, from listing what causes it to identifying the danger zone and ways to mitigate your risk.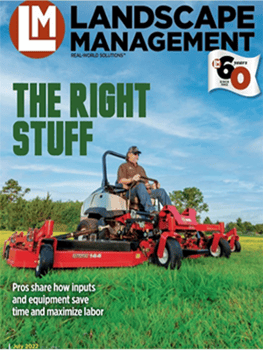 Why It's Time for a Midseason Maintenance Check
Landscape Management: July 2022
As the seasons progresses, overlooking maintenance schedules can lead to even bigger issues. Get expert advice from Glenn Lovell, a senior Oregon® technical expert, on how to ensure your equipment runs smoothly all year round.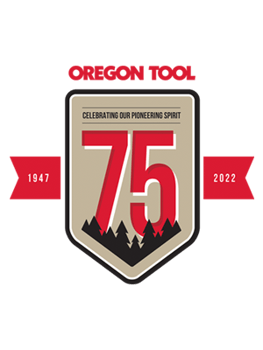 OREGON TOOL, INC. 75TH ANNIVERSARY: SEEDING THE ROOTS OF OUR FUTURE
Oregon Tool, Inc. celebrates milestones by reflecting on its roots and heritage. Discover the story of a man, a timber beetle, and a saw chain design that revolutionized the forestry industry and shapes it still today.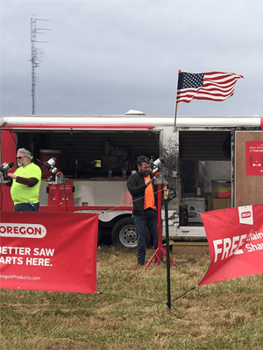 HOW THE OREGON® DISASTER RESPONSE TEAM helps COMMUNITIES FOLLOWING STORMS
Platinum Equity: February 2022
Oregon Tool, Inc., a leading
saw chain manufacturer acquired by Platinum Equity last year
, deploys teams across the nation to help after natural disasters.